THE GLUG JUG by GURGLY
The jug that likes to glug...
Ceramic fish shaped jugs, commonly referred to as glug jugs, have been produced by different companies in various countries since they were first created by Thomas Forester & Sons in Staffordshire in 1870's. The jugs make a fun 'glug glug' or gurgling sound when water is poured and always cause much laughter and merriment around the table. It doesn't matter what age you are; the glug jugs are a great talking point.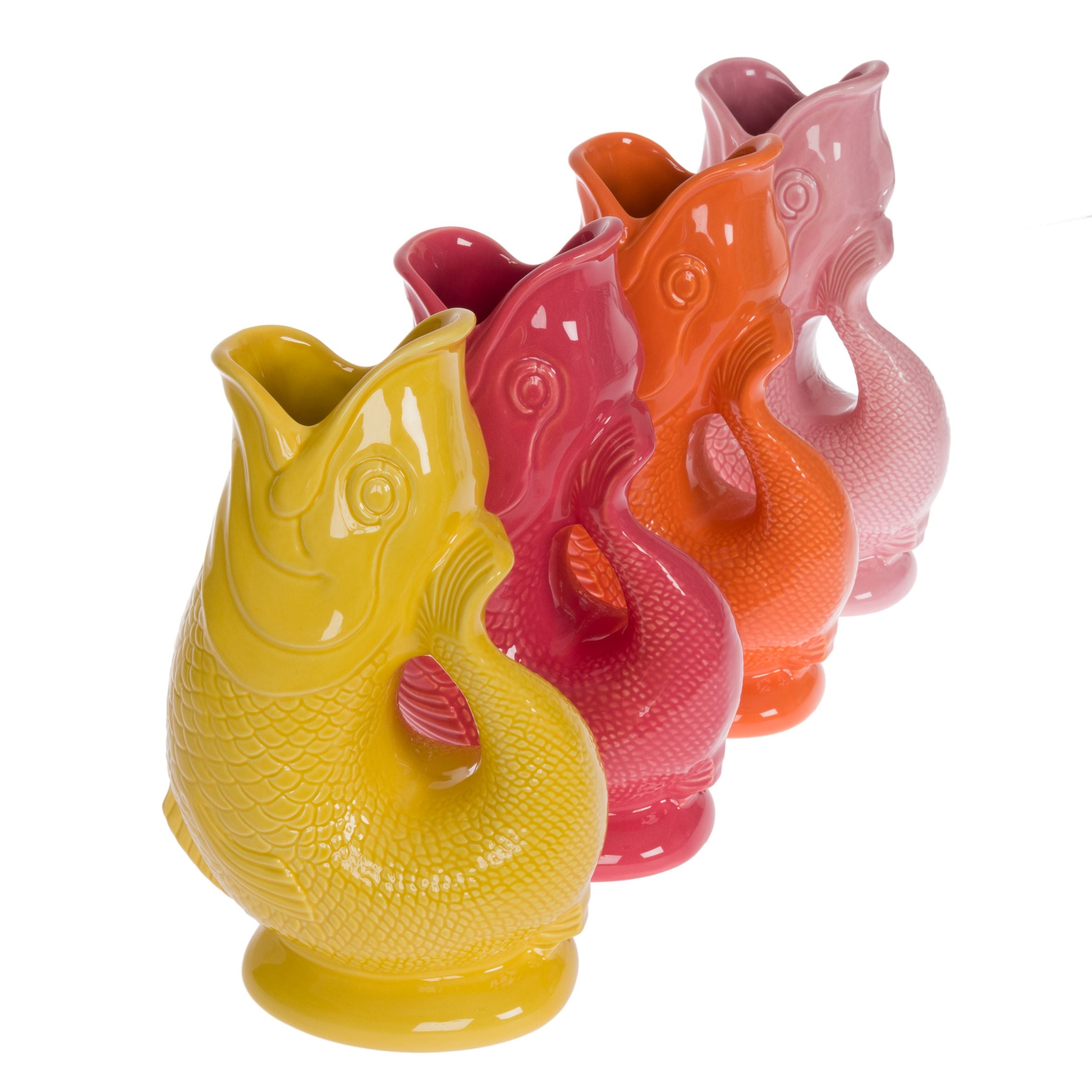 Click play to hear the glug jug by Gurgly in action
See the jug in 360°
Hand-made exclusively for us, from durable earthenware, the jugs are versatile and can be used as a water jug, carafe, vase, utensil holder or simply as a decorative ornament. Using fine, translucent glazes the jugs have a high gloss finish which make them a striking addition to any home.